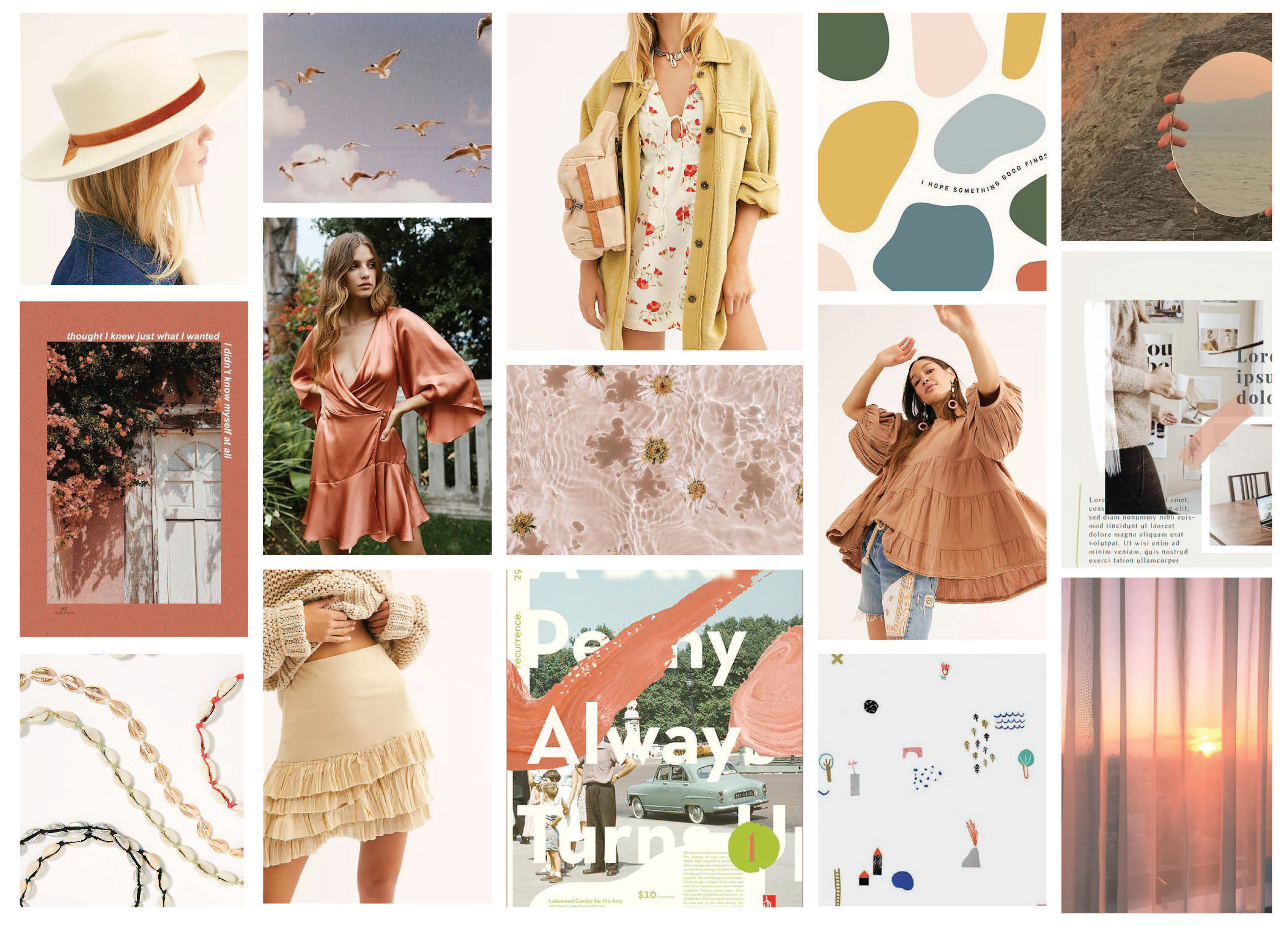 Above is the mood board I created that inspired the aesthetics and designs of this project. This web page design was based around a fashion collection and theme I named 'Sunset on Summer'. The 'Sunset on Summer' collection description can be found below: 
This collection of looks would be for the end of summer all the way into fall. A way to transition some of your favorite summer pieces seamlessly into the cooler fall weather. These outfits are fun, feminine, and flirty perfect for those hot fall days that quickly transition into cool nights where you need to throw on a jacket or sweater.
Below are some of the preliminary steps I took to create the final designs and layouts. 
The following are the final designs and layouts for the 'Sunset on Summer' desktop and mobile web pages. These designs show the website pages as full spreads as well as video walk-throughs in a video format.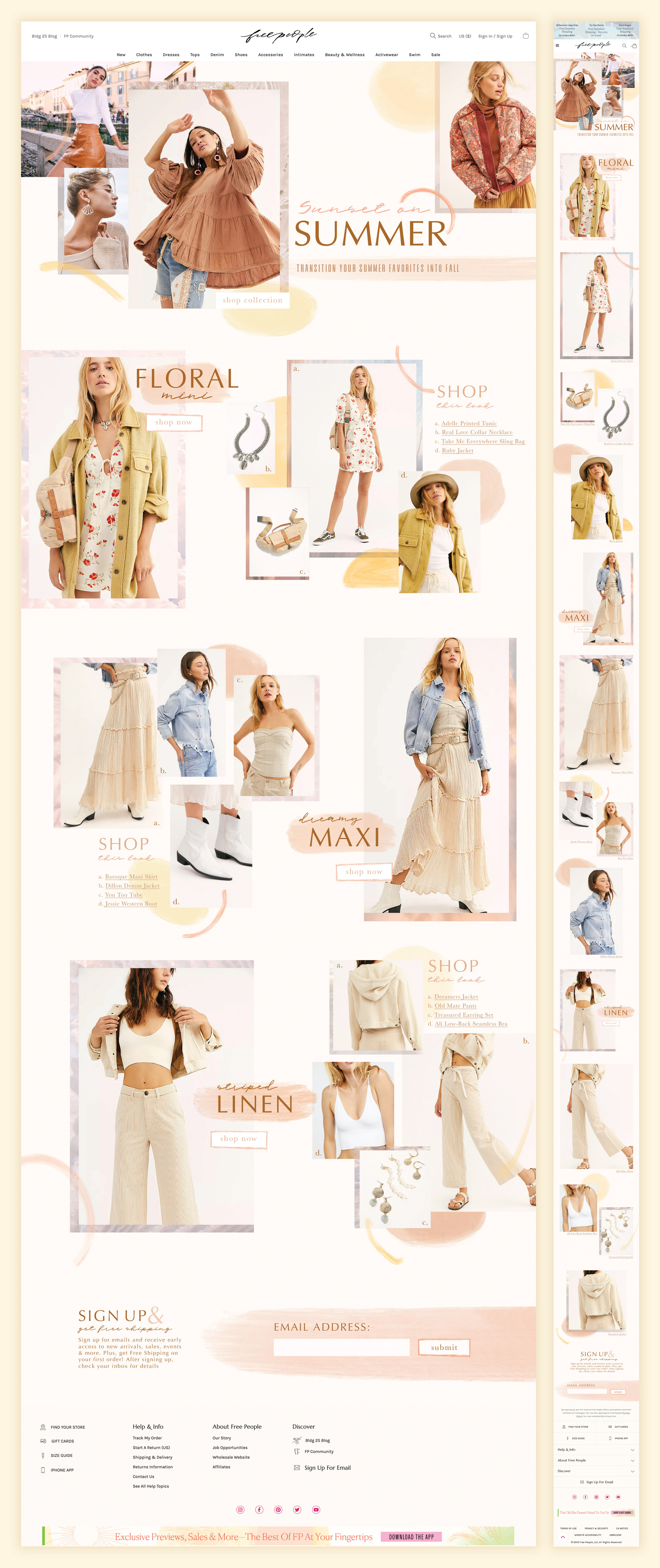 Click on either images above to view a video walk through of the desktop and mobile designs.