The 'To The Trade' program was created and marketed as an essential aspect to Studio 882's business model that would not only benefit their customers but their business to business partnerships as well. The trade program web page was created to explain the program, feature the benefits of becoming a trade member, and highlight the services.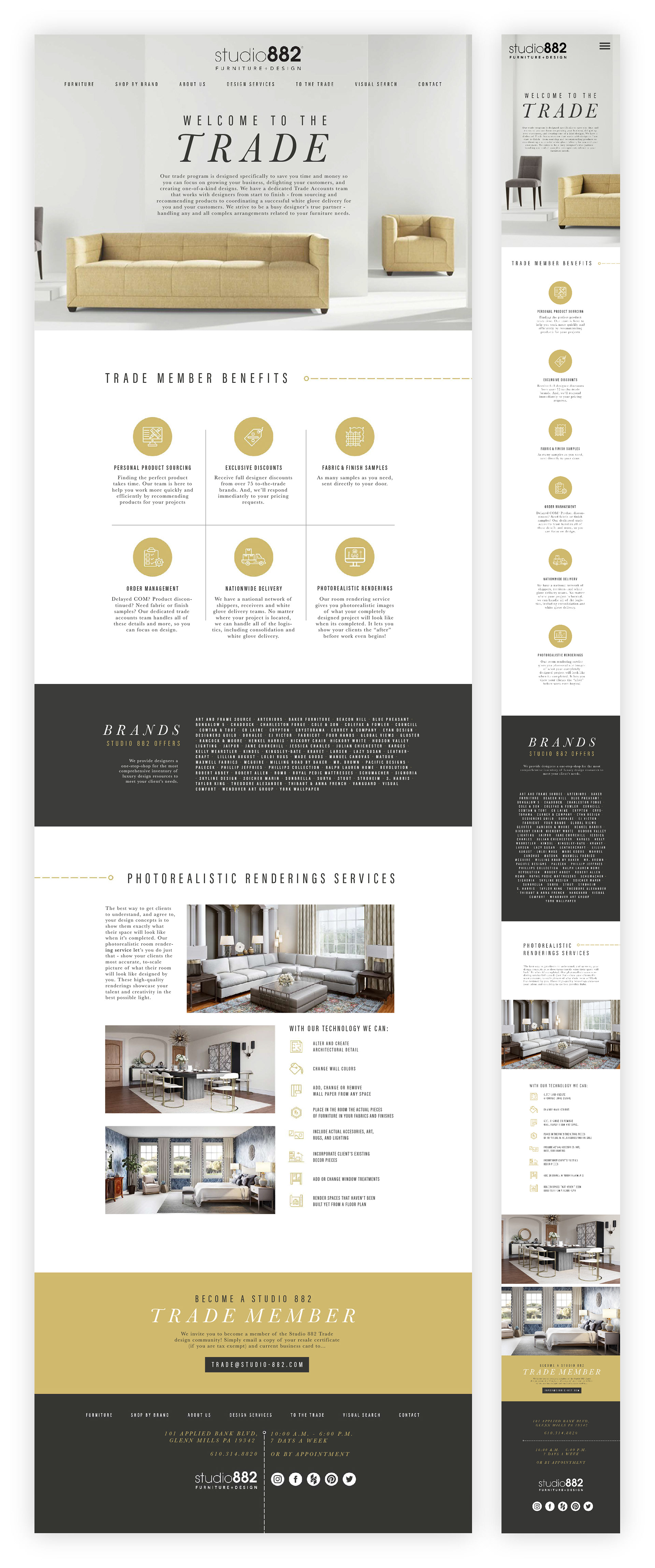 Along with this web page, Studio 882 wanted to create a marketing campaign to highlight the various aspects of the program. The owners of Studio 882 and the marketing team decided to create an email marketing campaign that would be sent to all of their clients and all potential trade-members, and current members. 
Studio 882's 'To the Trade' Program was one that the team wanted to market and make known to not only returning customers but new and potential customers as well. The marketing campaign consisted of creating a series of emails based on various furniture pieces. The team also concluded that this program was predominate enough to have its own featured web page on the website. Therefore, I designed the web page and layout to correspond with the emails to ensure a cohesive 'To the Trade' marketing campaign.